About SJ


SHENGJI GROUP (formerly known as General Machinery Plant of Shengli Oilfield, SINOPEC), established in 1964 and restructured in 2007, is a comprehensive enterprise integrating design, R & D, manufacturing and oilfield services.
Shengji overall floorage is more than 180,000 square meters with more than 2,000 advanced equipments and 1,500 employees. Diversified business covers eight blocks: conventional drilling & recovery equipment, complete sets of thermal recovery equipment, anti-corrosion and anti-abrasion solution, multiphase flowmeter solution, mechanized workover system, EOR (tertiary oil recovery), drilling & completion technology and products, engineering design, installation and maintenance service.
The group owns high level R & D center and National laboratories carrying out strategic cooperation with China University of Petroleum and other several scientific research institutes of SINOPEC. We have obtained more than 100 national patents and been awarded various honorary titles, such as "National High-New Tech Enterprise", "AAA Grade Credit Enterprise", "Contract Abiding and Trustworthy Enterprise", "Top 10 Enterprises of China Petroleum and Petro-chemical Industry", "Standard Innovative Enterprise", "Star Enterprise", etc. By now Shengji has set up 8 subsidiaries and several offices all over the world.
Why SJ Perto Equipment
One-stop overall supporting solutions
 5 year-long warranty
110 national technology patents
Nearly 20 international certifications
24/7  after-sales service commitment
1964: Shengji Group was Founded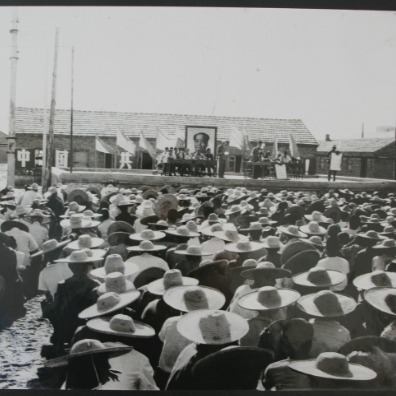 With the birth of Shengli Oilfield, Shengji was founded in 1964, originally known as General Machinery Plant ,SINOPEC.
1986 :Qualification for Pressure Vessel Manufacturing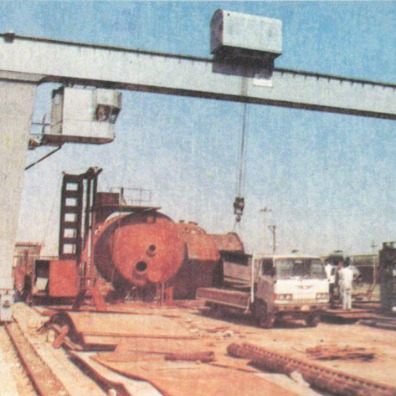 In 1986, the grade I, II qualification for pressure vessel manufacturing was granted to Shengji. Since then, Shengji has totaled 30 years of experience in pressure vessel manufacturing.
1987: Pumping Units Assembly Line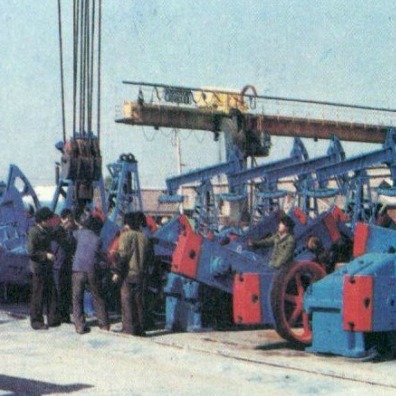 The year 1987 witnessed the start of pumping units production line and Shengji began to manufacture the walking beam pumping units in this year.
1995: Tubing Production Line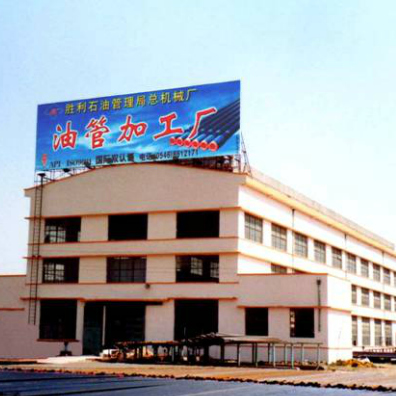 In 1995, Shengji brought in the first production line for tubing not belonging to the steel plant, at home. Besides, Shengji occupies the annual production amount of 100,000 ton for all kinds of tubing and casing.
2000: International Certificates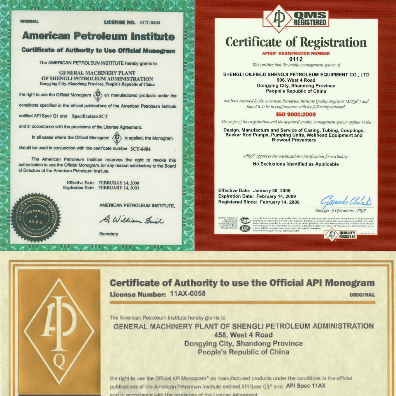 In 2000, Shengji began to expand into international market as it was granted API 5CT for tubing, API 11AX for sucker rod pump and ISO9001 certificates, etc.
Upsetting Production Line for Tubing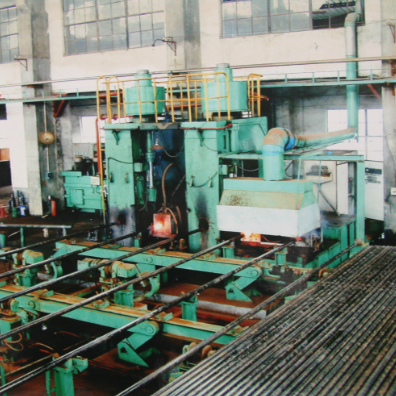 Shengji put investment into the establishment of the upsetting production line for tubing in 2000, with 100,000 ton of production amount annually.
2000: Karamay Hong Yang Co., Ltd.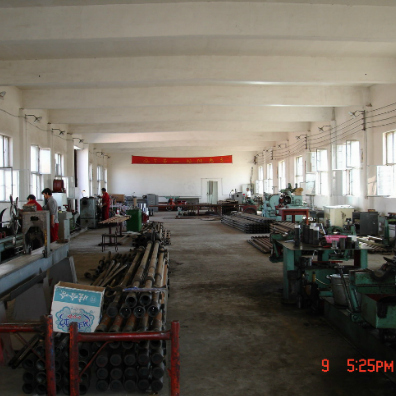 Aiming at the sucker rod pump market of Xinjiang and West Asia, in 2000, Shengji saw the establishment of Karamay Hong Yang Co., Ltd. in Karamay City, the Xinjiang Uygur Autonomous Region.
2001: International Certificates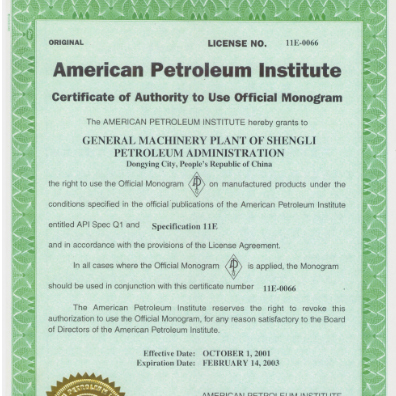 In 2001, Shengji acquired API 6A for wellhead & X-tree and API 11E for pumping units.
2001: Tarim Petroleum Machinery Co., Ltd.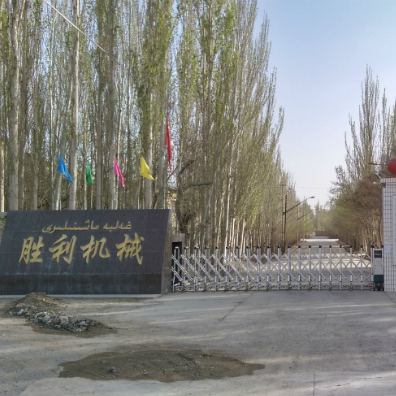 To extend the Xinjiang market, Tarim Petroleum Machinery Co., Ltd., the subsidiary of Shengji, was founded in Kuqa County, the Xinjiang Uygur Autonomous Region in 2001 in order to exploit the market of Xinjiang and West Asia.
2003: HDPE Liner Tubing Production Line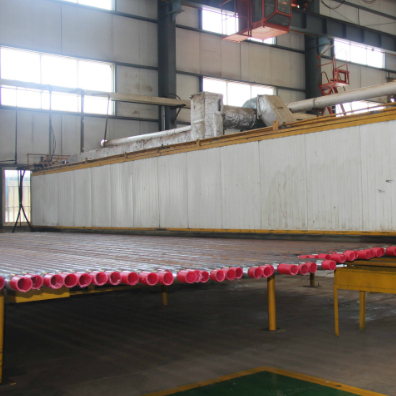 In 2003, Shengji was the domestic company which introduced HDPE Liner Tubing production lines. Since 2003, Shengji has provided 8 million of HDPE liner tubing for the accumulative total of over 6000 oil wells at home and abroad. With the HDPE liner tubing, the maintenance period of pumping wells on average is 4.7 times longer than it was.
2003: Pumping Units Exportation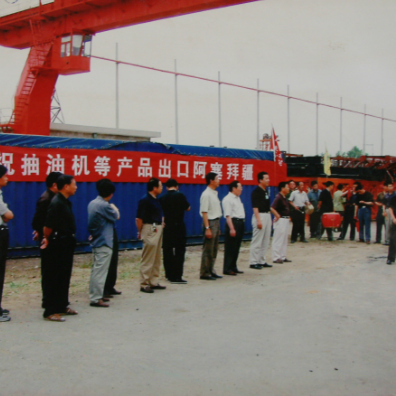 The year 2003 witnessed the first exportation of Shengji pumping units to the Republic of Azerbaijan.
2004: Top Ten Enterprise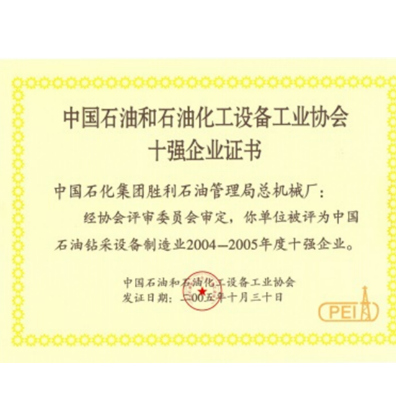 Shengji was awarded "Top Ten Enterprise for China Drilling & Recovery Equipment Manufacture" by the China Petroleum and Petrochemical Equipment Industry Association.
2006: International Certificates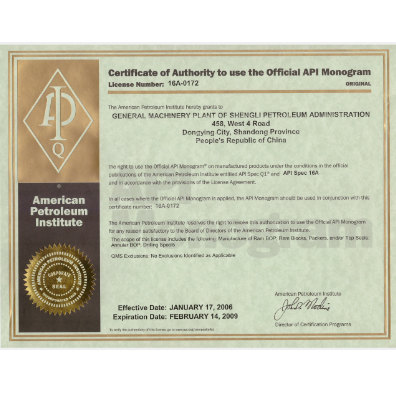 In 2006, the API 16A for BOP was granted to Shengji.
2006: Pumping Units Exportation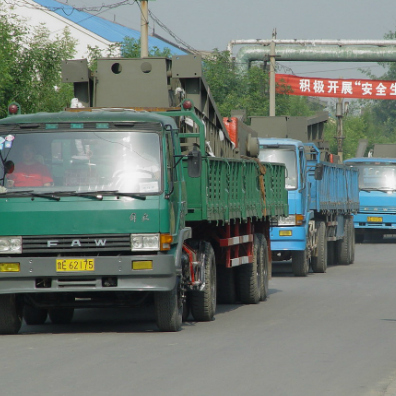 It was the first time for Shengji in 2006 that the products concerning pumping units were exported to Syria.
2007: Restructuring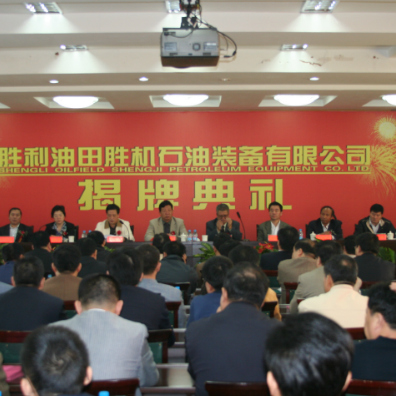 Shengji was restructured and reformed to Shengli Oilfield Shengji Petroleum Equipment Co., Ltd.
2007: International Certificates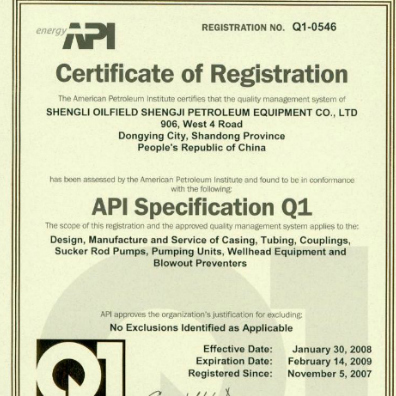 The API Q1 certificate was granted to Shengji.
2008: CE Certificate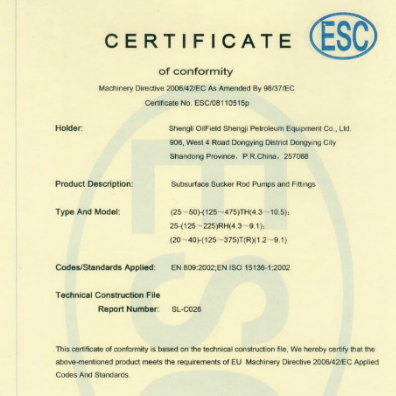 The CONFORMITE EUROPEENNE (CE) certificate was granted to Shengji.
2010: PR2 Approval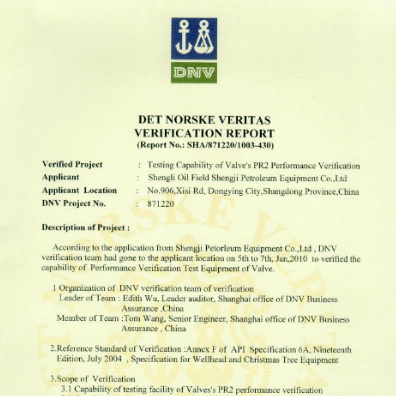 DNV granted the PR2 Approval to Shengji for its welcontrol equipment.
2011: Premium Screw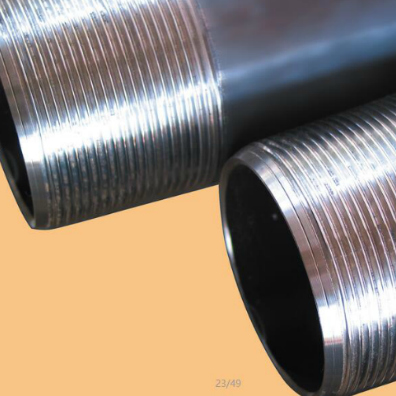 Shengji researched and invented the premium screw for tubing.
2011: Steam Injection Boiler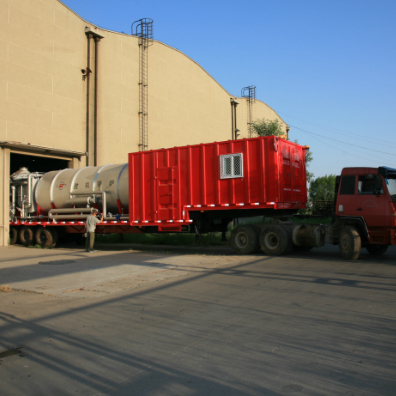 The first oilfield steam boiler was successfully trial-manufactured by Shengji.
2011: Oversea Office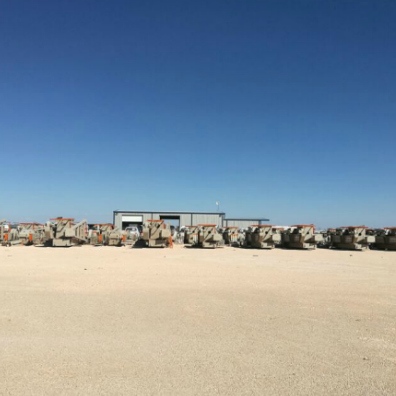 Shengji set up an oversea office in the UAE.
2012: The High Vacuum Insulated Tubing Production Line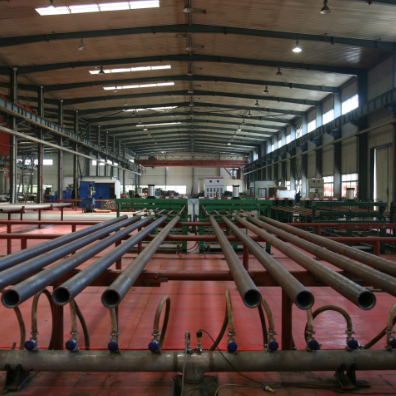 The high vacuum insulated workshop was established in Shengji in 2012,  which has amounted to 600,000 meters of annual production.
2012:ASME Certificate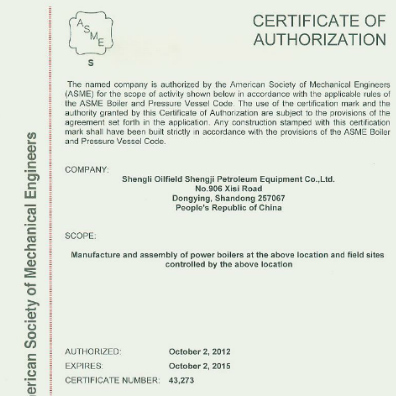 The ASME certificate for oilfield steam boiler was granted to Shengji.
2012: Class 3A Creditable Certificate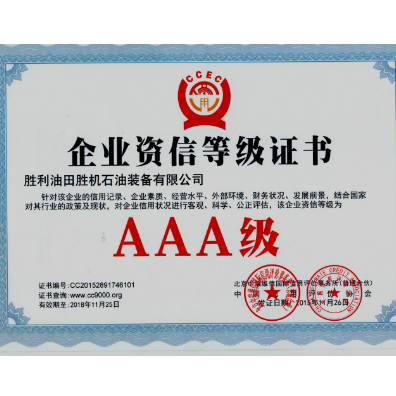 Shengji was granted the Class 3A creditable certificate.
2013: National High and New Tech Enterprise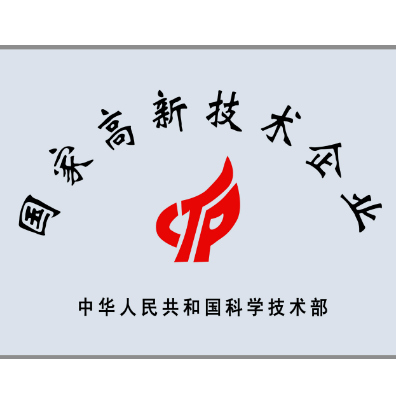 In 2013, Shengji was approved as the national high and new tech enterprise by China's Ministry of Science & Technology.
2015: Schlumberger's Supplier
In 2015, Shengji made an agreement with Schlumberger to officially become one of Schlumberger's suppliers.
2015: Harlliburton's Supplier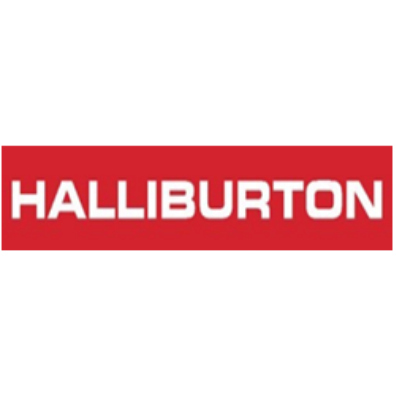 Shengji became a supplier of Halliburton.
2015: SAN JACK Subsidiary Corporation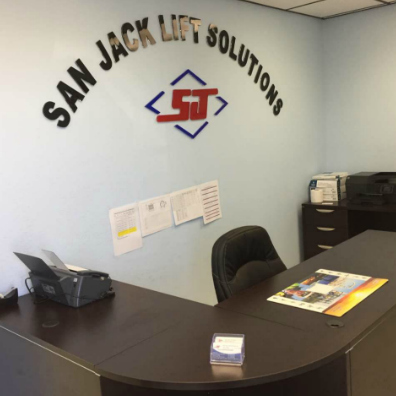 Shengji founded Sack Jack subsidiary corporations in the U.S. and Kazakhstan respectively.
2016: GE Corporation Audit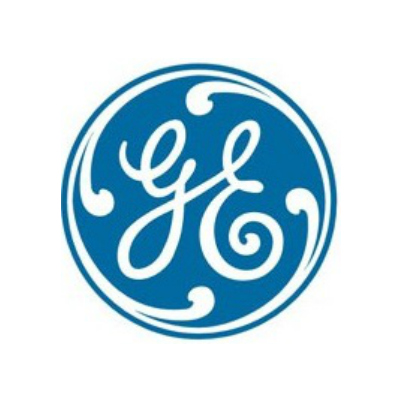 Shengji forged the official cooperation relationship with the GE's audits passed.
2016: Establishment of SAN JACK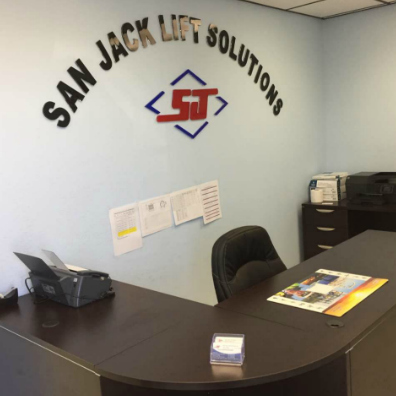 Shengji founded a subsidiary corporation named San Jack in Venezuela.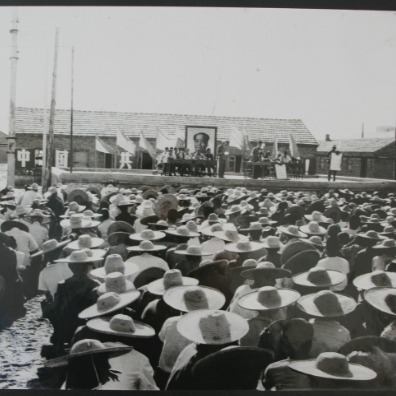 1964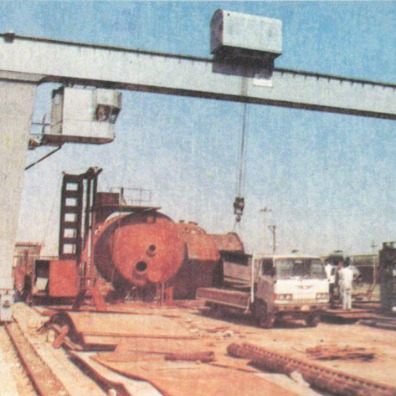 1986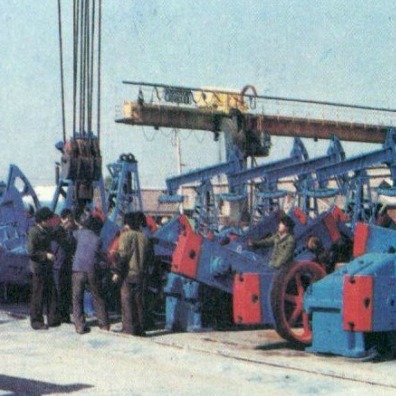 1987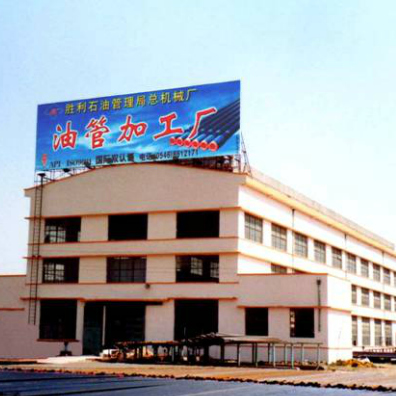 1995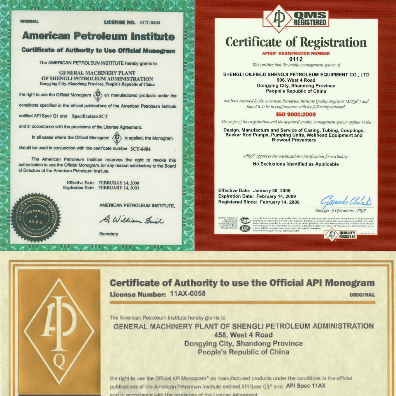 2000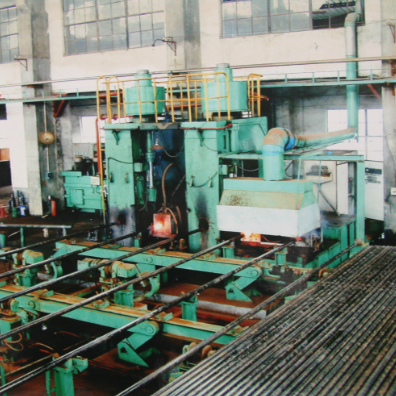 2000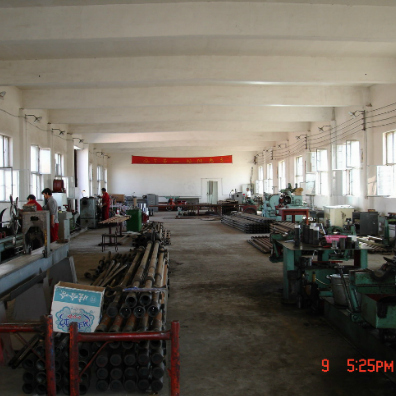 2000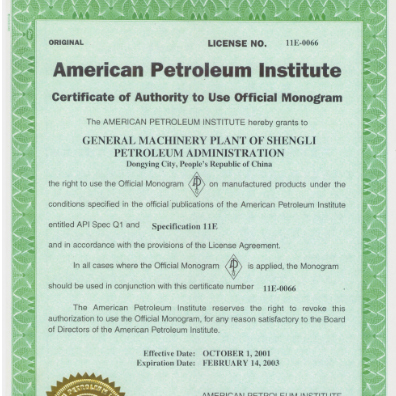 2001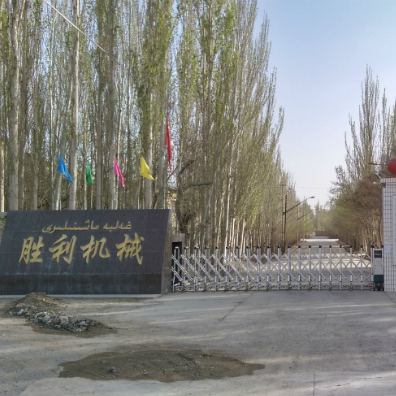 2001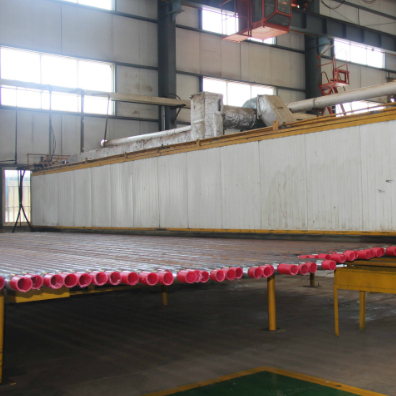 2003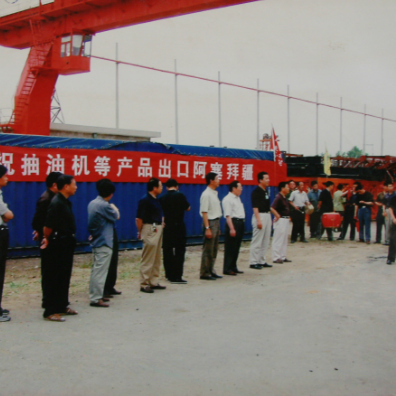 2003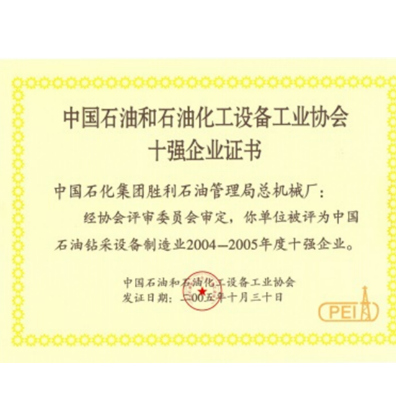 2004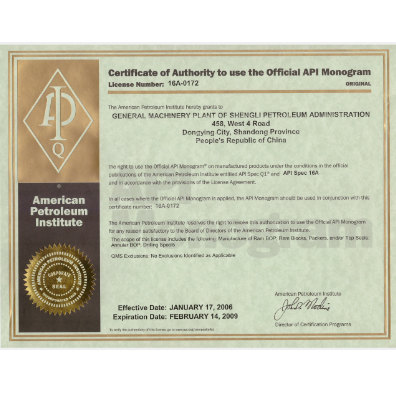 2006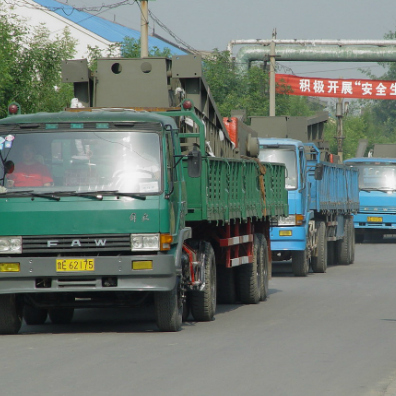 2006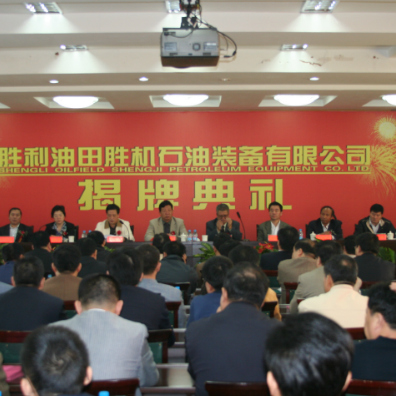 2007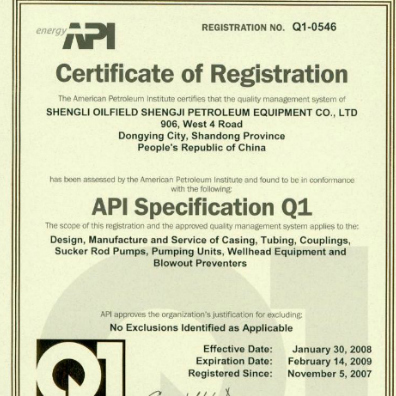 2007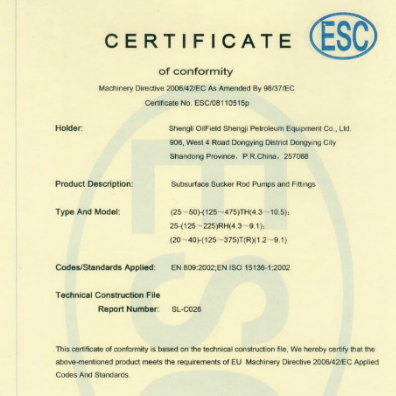 2008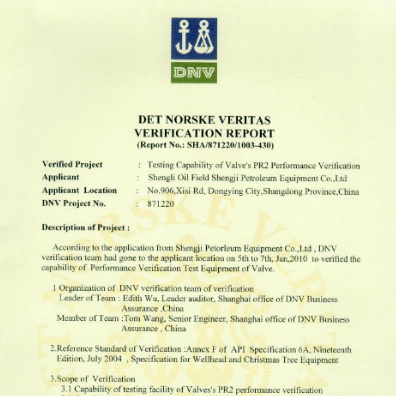 2010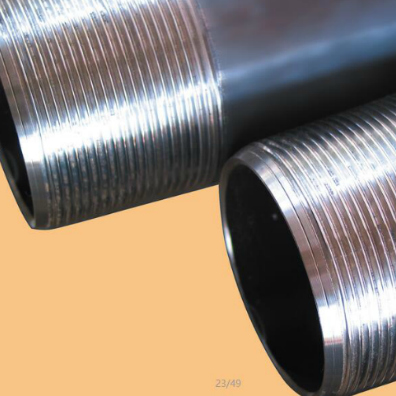 2011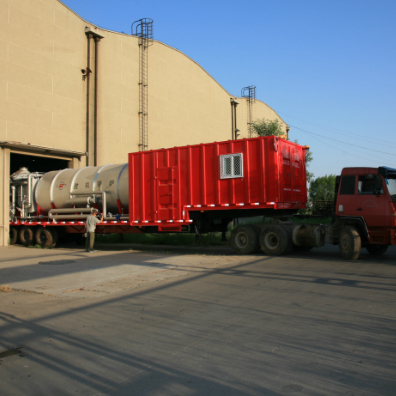 2011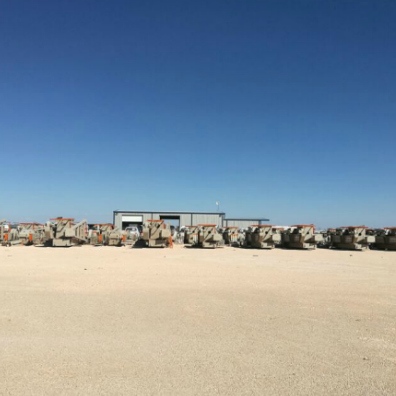 2011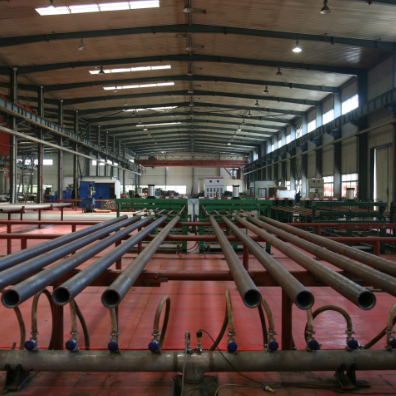 2012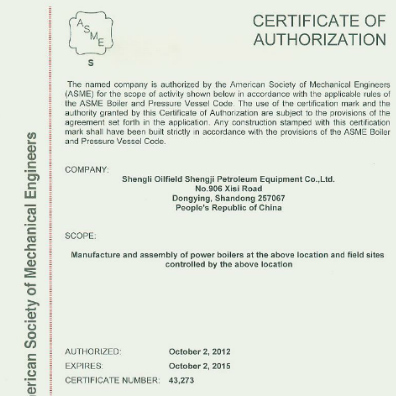 2012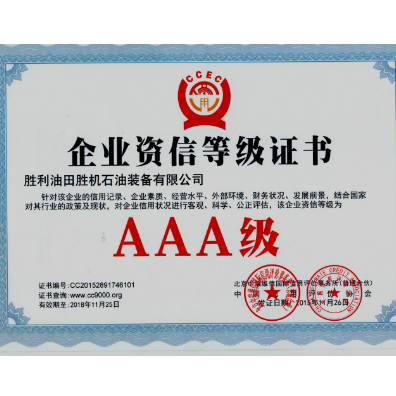 2012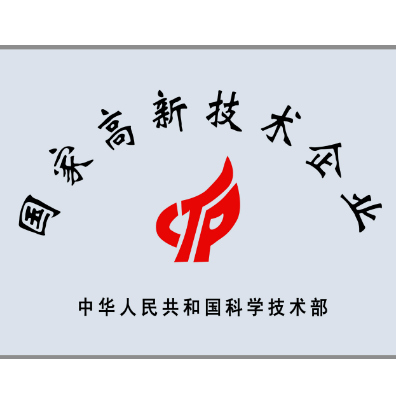 2013
2015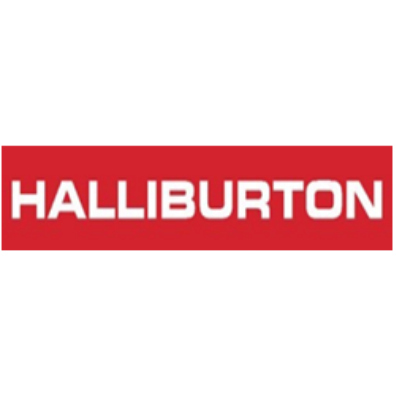 2015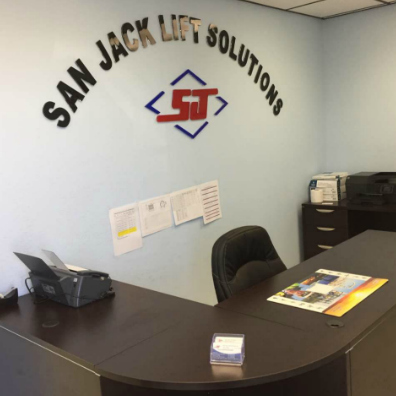 2015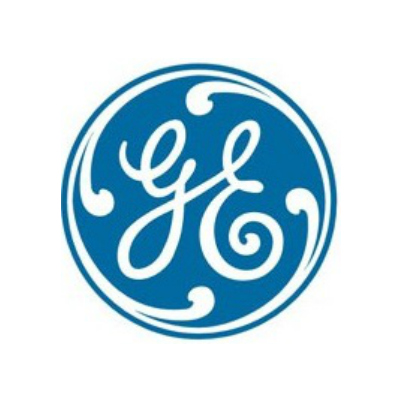 2016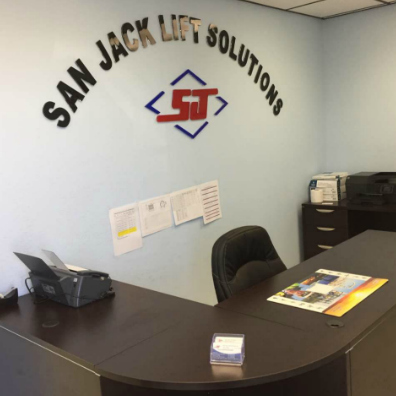 2016