Shore Oil Field Shallow Sea Thermal Recovery Solution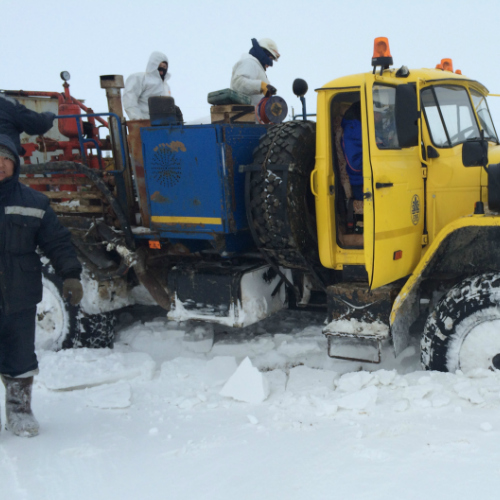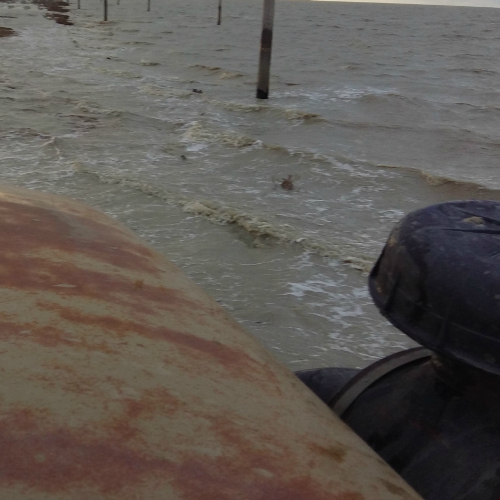 Operating in Winter                                       Submerged Oilfield
Brief introduction
Shore oil field is located in the Caspian Sea region, Atyrau City, Kazakhstan.
The oil field could be drawn several months annually to prevent wellhead leakage during the operation.
The wellhead uses steam flooding recovery method to realize intelligent remote control.
Basic conditions of an oilfield
Oilfield stratigraphic position is located at the normal stage of the Cretaceous, with a depth of 400-500m. The oil viscosity is 420 mPa*s and it belongs to the heavy oil region.
The oil-producing region would be submerged in the spring (April and May) autumn (months of September, October and November).
The waves can reach 3 meters high with maximum temperature of 45 ℃ and the lowest temperature of minus 30℃.
Final design scheme
The wellhead uses long-life flooding, recovery rod pump and high grade anti-corrosion column to ensure smooth operation during dry seasons of the year.
Pumping unit is installed on cement base to ensure the regular operation and remote control of the condition of 3 meters high waves.
Wellhead and Christmas tree are designed as per the high level requirement for maritime safety.  All the selected valves are PR2 valves to ensure 100% leakage free operation.
The polished rod stuffing box is designed with a compressible dust catcher to avoid exposing the polished rod. And it can also achieve a small amount of leaked oil that can be automatically recovered.
The solution adopted oilfield steam boiler station to realize a centralized gas injection mode recovery by directly connecting steam lines to each well.
Conclusion and evaluation
This solution met COIC's safety recovery requirements and was economical. The solution was approved by the environmental protection department of Kazakhstan.
Shengji Company has become the preferred equipment supplier for Shore oil field.